Meet Kelly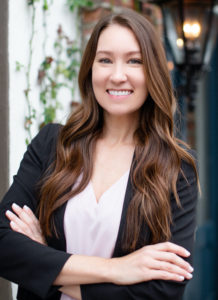 Kelly, Front Office Coordinator
Kelly's compassionate nature, in combination with nearly a decade of experience in the hospitality industry, lends itself to exceptional service and passionate patient advocacy. As Front Office Coordinator, Kelly is committed to help guide each patient through the consultation and surgical process.  In addition, she successfully carries out her tasks with accuracy and speed, while providing support to the team at Scultura Plastic Surgery.
Originally from the state of Ohio, she obtained her Bachelor's Degree in Communication from Kent State University. Upon graduating, she moved to beautiful Southern California to begin a career in hospitality and customer service.  While in the hospitality industry, Kelly received several accolades and honors.  Both her peers and managers recognized her for exhibiting superior customer service, and going above and beyond for her clients. 
In her free time, she enjoys paddle boarding in Newport Harbor, exercising on the beach, and participating in many different sports. Kelly is active and adventurous, and naturally brings a positive and friendly energy to the practice.
I can't thank you enough for the care and attention you have me over the last month. The work you do is so important. And, you excel at your work in every way possible. I am so grateful for the time you and Mrs. Hemkin took to talk with me to help me better understand my options. It was great comfort! I am doing well today because of the constant care you gave me. I hope all the good you do comes back to you." – T.T.
READ MORE...