Patient Testimonials
Read what our patients are saying about us
As many women know, our bodies can be a very sensitive topic. "I had breast implants put in about 8 years ago. When I woke up one morning and noticed something "off", my heart started pounded. I could tell something was wrong…"
Thank you Scultura for making me feel wonderful again!!" – J.N.
"To a caring Doctor, There are no words to express how much I appreciate you and all that you have done. You are the absolute best at what you do! I can't imagine anyone being more kind and compassionate. Please thank everyone in your family for me for sharing you with all of your Patients."-C.N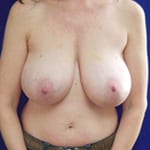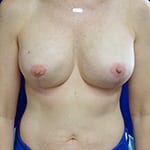 "
Dr. Strawn is an excellent plastic surgeon
who has left my body and mind in a better place than I ever thought possible. I'm almost finished with the reconstruction process and he has been caring, professional and available every step of the way. Even during the expander process, my body looked way better than I thought possible. He spends time with you and is a real person that you can talk to about whatever is on your mind. Sheena is efficient, friendly, compassionate, and thorough. They were both available, no matter when a question would arise about a scar healing or a weird pain. Being diagnosed with breast cancer is not fun and it's a long road. No provider can remove the pain and complications your body will endure throughout the long treatment process. I thankfully have a team of awesome doctors who were my partners in this long process. Dr. Strawn and Sheena were the difference makers, who in the end left me feeling good about my body. I believe they truly care about their patients and I have already recommended friends who have thanked me. If you need breast reconstruction, look no further." – E.P.
View Gallery…
"My deepest gratitude for everything you have done for me during surgery and after. May God always bless you with good health to help others." – T.C.
"Dr. Strawn & Sheena, As I sit and think of people who have made an impact on me, I remember you. Thank you for taking such great care of me." – D.V.
"I have recommended Dr. Strawn to my friends and colleagues who have needed his expertise in Breast Reconstruction or Breast Augmentations. I had a double mastectomy Sept 4th, 2014 and he and his office manager Sheena, were there 24 7 for me. He is a MASTER at what he specializes in with a funny sense of humor too.
He took care of me for over a year and my breasts and confidence have never been better. He makes a woman feel like a woman again!" – S.M.
"Hi Dr. Strawn, It has been almost a year since I had by double mastectomy! You have been with me through my journey the entire time. My final surgery in July was exciting yet apprehensive. Thank you for giving me back my LIFE! Keep helping women like me lead normal lives. YOU ROCK!" – S.M.
"Dear. Dr. Strawn, I can't thank you enough for being such a wonderful surgeon and being a kind and caring person. You are always there for me and I feel blessed to have found you." – D.L. The best service and care I have ever received. Amazing in everyway! – SW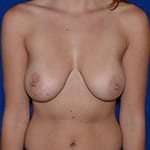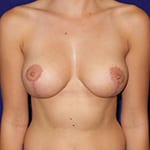 "
I have zero regrets!
I am so happy with the 2nd stage treatment plan. Dr. Strawn was very smart and my outcome is better than I expected!" – A.R.
View Gallery…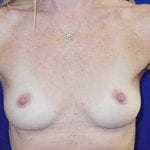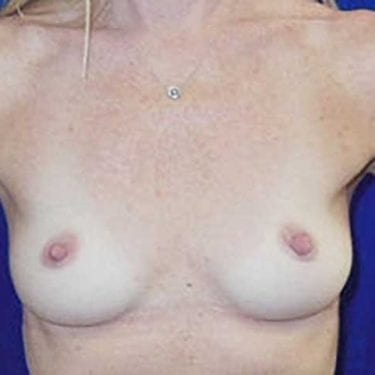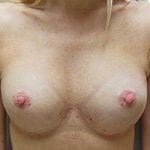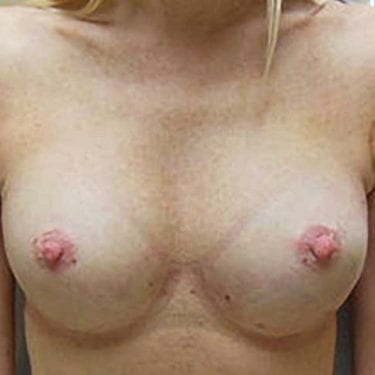 Extremely happy with the professionalism and quality
of service I received from my first appointment to my last appointment. Dr. Strawn and Sheena are an absolute pleasure to work with!" – J.R.
View Patient…
"I feel very lucky to have been referred to Dr. Strawn. He and his staff always made me feel like my situation was important to them." – B.L
"Dr. Strawn is amazing. I had a bilateral mastectomy and he did my reconstruction. He is very professional and does beautiful work. He specializes in reconstruction so he is very caring and kind to his patients. I feel very lucky to have had Dr. Strawn do my plastic surgery. "- H.L
"Thank you Dr. Strawn and Sheena for always being kind and patient with me. I love you both very much. You are always very pleasant to see. You are my favorite office to visit! I am so glad I did the reconstructive surgery – I am so happy with the results." – C.L.
"Dr. Strawn, Thank you so much for "fixing" me. Your work is amazing and I LOVE my results! You made everything so easy." – J.A
"Dear. Dr. Strawn, It is almost a year since I was referred to your office – How fortunate I was! You were compassionate, caring and rather strict – in the best kind of way. Thank you again for everything." – J.G
"Dr. Strawn, Thank you for your patience and compassion with dealing with me and all of my questions. You are appreciated!" – R.L.
The results of your work have far exceeded what I had hopes as a best possible outcome. What I could remarkable about our encounter was that not only are you an extremely talented surgeon, you are also kind, compassionate and articulate human being. It is increasingly rare to find a doctor who is not only talented, but also able to communicate effectively. Thank you from the bottom of my heart." – J.Z
"Dr. Strawn has a great office going! He and his staff take great care of their patients! He's not a stuffy "I speak, you listen" type of Doc, you can have a dialogue with him about your care. Visits to his office are like going to visit a good friend. His office waiting room has a great view of the ocean, but you don't really get to spend too much time enjoying it, because you don't wait around all day. He actually sees you on your appointment time!" – R.S.
"Dr. Strawn & Sheena, Thank you for waking with me for the long journey. You are my Angles. With all my heart" – K.B
"Dear Dr. Strawn, Thank you so much for always being there for me. You have made this difficult experience so much easier. God bless you." – F.K.
"Dear Dr. Strawn, I can't thank you enough for the care and attention you have me over the last month. The work you do is so important. And, you excel at your work in every way possible. I am so grateful for the time you and Mrs. Hemkin took to talk with me to help me better understand my options. It was great comfort! I am doing well today because of the constant care you gave me. I hope all the good you do comes back to you." – T.T.
"Thank you so much for everything you did for me this past year. You are the best!" – S.T.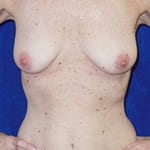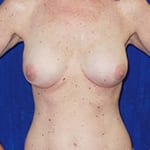 "
My breasts are beautiful
and I am so grateful Dr. Strawn was able to do the entire reconstruction post- mastectomy that he did" – M.K.
View Gallery…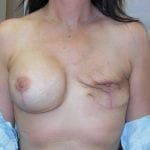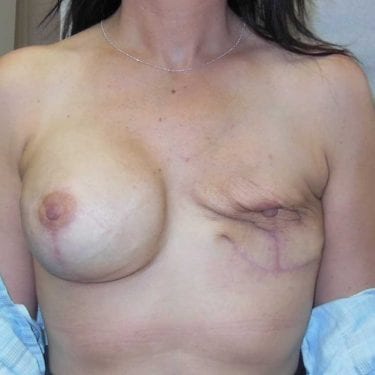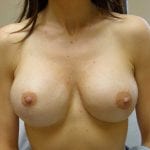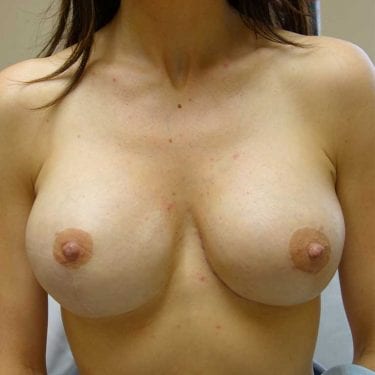 "
Thank you for everything!
I appreciate your expertise and excellent patient care." – A.B.
View Patient…
"Your wonderful medical care means so much. You make the world a better place for all of those whose lives you touch. Hope all the good care you give to others comes back to you! I truly appreciate all your loving care through such a hard time."– D.M.
"Dear Dr. Strawn, I cannot express in words the gratitude that I feel for your skillful work after all my suffering. I was concerned and scared, but your calm and kind demeanor was incredibly soothing, as was your professionalism and candor.
"Dr. Strawn, Thank you for enhancing my physique! I will now go for my final review with Dr. Silverstein. Let me spread the word on your meticulous work! And, thanks to Sheena for her support and efficiency." – C.B.
"The BEST choice for reconstructive breast surgery! Being diagnosed with breast cancer is devastating. Dr. Strawn was highly recommended by two excellent oncology surgeons. I was a bit reluctant to schedule an appointment because I thought it might be uncomfortable since he was a man. When I called his office, Sheena his assistant, was very compassionate and respectful. I needed a specific surgery date and their office was extremely flexible and accommodating. But, the best part was his surgical skills. I had gotten several opinions and Dr. Strawn was able to turn a very negative situation into a positive one. Had I gone to a different doctor, I would have ended up with permanent, unsightly scars. I had to get a great deal of tissue removed which would have been disfiguring but due to his skills and extensive knowledge, he was able to get a great outcome. In addition, Dr. Strawn provides outstanding follow-up. I had some problems related to my condition and he went out of his way to address them and have his office follow up to make sure I was doing ok. He is an excellent doctor and I highly recommend him." – S.D.
"As many women know, our bodies can be a very sensitive topic. I had breast implants put in about 8 years ago. When I woke up one morning and noticed something "off", my heart started pounded. I could tell something was wrong with one of them. By the next few days, I clearly had an issue- one of the saline implants was leaking. It was a terrible feeling. An expense I was not anticipating, a surgery that I did not want to have (but of course, wanted ASAP to fix me) and a loss as to where to start (of course, I did not want to go back to my original Doctor). I felt embarrassed to walk around and have to hide my chest. I am so happy that I was able to find Dr. Strawn to fix me. He made me feel comfortable and confident that this could be fixed and fixed quickly. The Scultura team really pulled together to make the surgery happen without any problems. Sheena was great to have on your side. Her support along with Dr. Strawn's was unbeatable. Whenever you want something to happen quickly, you need that point person to facilitate everything. Sheena was that person.
"Dr. Strawn is an amazing plastic surgeon!! He did my breast reconstruction & did a phenomenal job. Not only is he a highly skilled surgeon, his bed side manner is the best I've ever experienced. He truly cares about his patients. His office offers very personalized service with his wonderful office manager, Sheena. She is delightful, compassionate & professional. I got several consultations from other surgeons prior to seeing Dr. Strawn & I couldn't be happier for choosing him. If you're looking for a surgeon to do breast reconstruction, look no further." – O.M.
"Dr. Strawn and Sheena made the process better than I could have ever asked for. A big THANK YOU!" – JB.
"This practice is awesome and I would not hesitate to recommend Dr. Strawn to anyone. I feel very fortunate to have found you!" – J.B.
"Dear Scultura Team, Just a small thank you for your kindness throughout my surgeries this past year. You are my "go-to" office these days for just about everything. Thanks for being so kind and focused." – E. G.
"Dr. Strawn, You add a little "wonderful" to everything you do. Thanks for what you did for me. Thank you for taking on my care. I am so happy with the results!" – S.T.
"Dr. Strawn, With heartfelt appreciation for the thoughtfulness you've shown. You are the best." – S.S.
"Dr. Strawn and Sheena, Thanks for your tender care and support. I feel so lucky to be your patient." – K.B.
"Dear Dr. Strawn, Just a little thank you for your many efforts and kindness. You have my deepest appreciation." – M.P.
"Hi Sheena and Dr. Strawn, Just a quick note to say hello and to thank you for taking such good care of me during my reconstruction. I've been told by many doctors lately that my reconstruction is the best they have ever seen. That is saying a lot because they have seen many patients who have had mastectomies and reconstruction. Because of you, I never think of cancer when I look in the mirror. You are amazing at what you do. Thank you!" – Z.S.
"Dr. Strawn! Thank you so much for everything that you are doing for me. You are so appreciated." – K.D.
"Dear Dr. Strawn, All I can say is thank you for being such an extra ordinary human being. You are a very special man and a wonderful Physician. Please know that you have touched many Women's lives like no one has. God bless you and your family today and every day. Thank you for being you." – F.K.
"You know you're amazing right? I so appreciate your kindness and care!" – M.R.
"I wanted to thank you for the amazing care you have given me throughout this ordeal with breast cancer. I know I am not completely done yet, but I just want to say thank you from the bottom of my heart. I do not think I could have done this without your support. With you as my surgeon, ANYTHING IS POSSIBLE." – V.P.
"I feel very lucky to have been referred to Dr. Strawn. He and Sheena always made me feel like my situation was important to them."– B.L.
"Dr. Strawn and Sheena, I hope you know how much you're appreciated for simply being the wonderful person you are. Thank you for all your wonderful care and my beautiful results!" – O.M.
"Dear Dr. Strawn, We are coming up on 2 years since my surgery. Last night I went to the Grammys with my husband and I wore a dress that I never thought I would be able to wear. Well, thanks for your excellent work; no one would ever know that I am a breast cancer survivor. Please feel free to share my picture with anyone who is sad or discourage like I was, because you made me whole again. I felt like the Belle of the ball. I didn't even need the second reconstructive surgery! Bless you Dr. Strawn and Sheena – I am forever grateful!"– S.D.
"I loved coming to my appointments. This office is wonderful and so is the Doctor. He is the kindest most caring, easy to speak with, concerned, knowledgeable, understanding Doctor I have EVER had. He has made my life so much better." – T.A.
"Dr. Strawn, Thank you for your patience and compassion when dealing with me and all of my questions! You are appreciated!" – R.L