Meet Sheena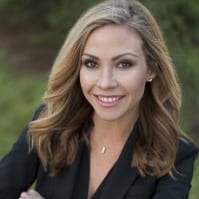 Sheena Hemkin, Practice Administrator
Sheena is a Southern California native, who has enjoyed a career in plastic surgery practice management for 13 years. Sheena has a strong understanding of the complex interactions and the high performance standards of Plastic Surgeons and their medical practices.
Sheena joined Dr. Strawn to build Scultura Plastic Surgery, and together, they built a medical practice unlike any other in the plastic surgery industry. She believes in treating patients with compassion and respect while empowering them to make healthy decisions about their surgical options.
Sheena has the keen ability to form warm relationships with patients while offering the strength and support they deserve. She always listens attentively and individualizes care by taking into account medical, social, economic, and cultural dimensions. She strives to always educate patients with appropriate information to make their surgical experience comfortable.
In Sheena's spare time she enjoys spending time with her family. She is also a proud wife and mother of two small children who keep her active and on her toes.
I can't thank you enough for the care and attention you have me over the last month. The work you do is so important. And, you excel at your work in every way possible. I am so grateful for the time you and Mrs. Hemkin took to talk with me to help me better understand my options. It was great comfort! I am doing well today because of the constant care you gave me. I hope all the good you do comes back to you." – T.T.
READ MORE...