Breast Implant Illness
Posted April 06, 2021 in Breast Implant Illness
3 Minute Read: 
The placement of a breast implant into a woman's body results in an immune response to the foreign object. We know this because a capsule is formed around every implant. 
Our immune system's job is to guard against foreign objects, chemicals, and pathogens. The formation of an implant capsule is designed to protect the body from invasion, and it is where the battle against pathogens occurs.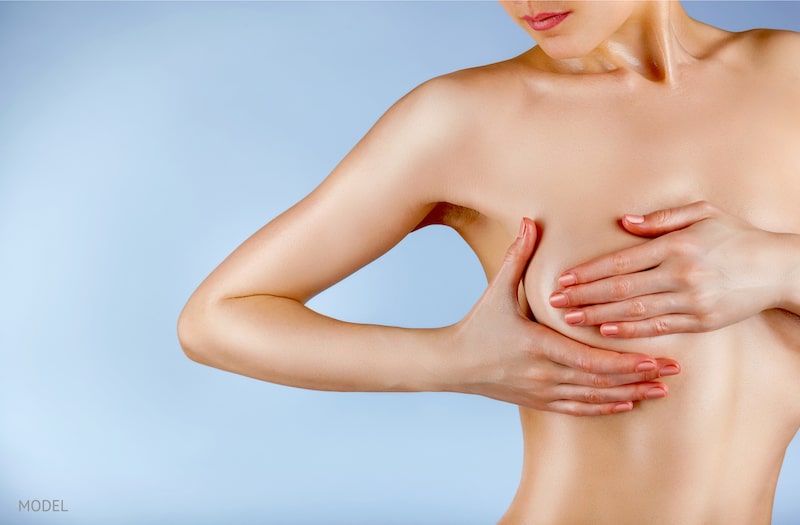 There is still much to be learned about the interactions of breast implants, chemicals, and infectious agents and the myriad of breast implant illness symptoms that may result. Physical complaints are often caused by the actual weight of the implant and its interaction, through the scar tissues and capsule, with the surrounding tissues and the rest of the body, including the chest, neck, and back. 
Infectious issues can persist for the life of the implant if bacteria and/or fungal pathogens are able to stay protected on the implant surface. Here, they are protected from the ability of the body's immune system to eradicate the infection. 
Toxic and carcinogenic chemicals, as well as heavy metals found inside the silicone of the implants, can cause significant damage to your glands, organs, and proper body functions, making you feel physically weak and sick. 
While breast implants are beneficial for improving your appearance and are known to have many psychological benefits, it is important to understand the potential risks that come with them. Unfortunately, many women who suffer from breast implant illness-related symptoms will not know if the implant itself is the cause of their illness until the implant and capsule is completely removed.
Breast Implant Illness has only recently been reported by the Food and Drug Administration (FDA). The exact cause, be it physical, infections, or chemical, and the exact link to the individual symptoms is unknown. Acute and chronic inflammation can wreak havoc on all body systems even within the first day of implant insertion. It may cause endocrine disruption and immune system dysfunction without the patient knowing these conditions are happening. Breast implant illness may become more noticeable for women who have had their implants for some time or if symptoms become severe.  
Sometimes they become more noticeable after an infection, pregnancy, or other stress on the body and immune system.
Symptoms 
Women may not be aware they are suffering from breast implant illness or may be misdiagnosed with a disease with similar symptoms. The issues associated with breast implant illness can range from autoimmune symptoms to systemic complications, and these symptoms can vary depending on the patient's body type, health quality, and implant type.
Patients who are experiencing any of the following symptoms after undergoing
breast augmentation surgery
should consider a consultation with Dr. Strawn:
Pain

Hair loss 

Depression 

Muscle deterioration

Heart palpitations

Brain fog

Anxiety

Inflammation

Weight problems

Sweating without physical exertion 

Chronic inflammation

Chest discomfort 

Recurring infections 

Cognitive dysfunction 

Declining overall health

Joint pain

Rash

Autoimmune disease

Feeling "sick"
"While the FDA doesn't have definitive evidence demonstrating breast implants cause these symptoms, the current evidence supports that some patients experience systemic symptoms that may resolve when their implants are removed."
Recovery
If your implants are affecting your health, it is best to have them safely removed. Dr. Strawn offers various
breast implant removal (explant) procedures
with aesthetically pleasing results for patients suffering from breast implant illness. Once the implants have been removed, most women begin to feel physically better and enjoy their natural breast appearance.   
Interested in Learning More?
If you believe you are suffering from breast implant illness, please call our office today at
(949) 612-7231
. Dr. Strawn and his team at Scultura Plastic Surgery are here to ensure you are given the best care and treatment possible.